Mental Illness and Trusting in Christ
Letter from Mirjana Villeneuve
(Click on the letters to enlarge)
Dearest Sisters,
Talitha Koum!
The story of Jesus raising Jarius' daughter from the dead is one I come back to again and again. Jesus is so calm throughout it all. He walks serenely between the wailing family members and friends to the girl's room, reassuring them that she's only sleeping.
I imagine the bereaved glaring at him through tears, interpreting his words as a cruel joke. But then he holds out a hand and says, "Talitha Koum!" Little girl, arise!
And she does. I imagine her rubbing her eyes, blinking, wondering how she got to where she is.
How often I've been in the shoes of these angry, grieving family members, and how often I've been this little girl, pronounced dead to the world.
Three years ago I was diagnosed with anorexia, but my battle with this illness as well as anxiety and depression had begun many years before this. It was only when I hit a new, dangerous low, that everything came to a head. I was deep in a pit of self-destruction – one that I could never imagine amassing the strength to climb out of. At my worst it felt infinitely safer to stay where I was, protected by the dirt walls of the grave I'd dug for myself. My brain was sick and the lies I believed felt incredibly true.
I didn't know what to do or where to turn. I prayed constantly that God would free me from this prison, but perfectionism and fear kept me from letting go of the lies I'd collected. My relationships and opportunities were slipping away before my eyes, and soon I faced the possibility of hospitalization with the constant reminder that I was dabbling in death.
But God did hear me. He heard me grieving my own life and he heard me calling to Him as I slipped further into despair. He reached out his hand, sending to me the people who would convey His desire for me to arise and begin healing.
During these days, when my mental illness had such a tight grip on me, I couldn't imagine how I would be able cope if I had to battle my own mind just to stay alive for the rest of my life. My spiritual director, one of the people God put in my life to command me to arise, reminds me constantly of Jeremiah 29:11: "For surely I know the plans I have for you, says the Lord, plans for your welfare and not for harm, to give you a future with hope."
Jesus quotes scripture at the devil in the desert, so I did too, wielding this verse and others like it as both a shield and weapon against the lies. Despite the internal backlash that ensued, I did everything I could to battle my illness: accessing therapy and medication, making prayer a regular part of my day, and being honest with others and myself when things weren't going well. One particularly hard night I begged my friend desperately to tell me again that God exists and that He hadn't forgotten me. She reassured me that He hadn't, and hearing it from her, knowing she had never and would never lie to me, was an immense comfort. And I can reassure you, too, sister, that no matter where you are, He will never forget you.
I have been so strengthened by the army of strong women God has put in my life. Like Jarius' daughter, He has reached to each of them in their seasons of pain and death and commanded, "Little girl, arise!"
And they did, they trusted Him, and because of that they could share their experienced with me and be the hand of Jesus in my life, the conveyer of His voice towards me, repeating this life-giving command.
St Teresa of Avila, an extremely brave and intelligent Doctor of the Church, tells us to "Trust God that you are exactly where you are meant to be." Every moment of our lives, everything that God gives or permits, leads us closer to Him and gives us the opportunity to lead others to Him. No suffering is without purpose – something I have learned and can say now with certainty. If the women in my life hadn't suffered they wouldn't have known how to help me. What's more, this illness has made me more empathetic and compassionate than I would have been without it, and now that I can stand apart from it and marvel at how far I've come, I pray that God will use me to help others as well.
So see Him, sisters, reaching His hand towards you. Recognize Him – He is the calm presence moving through the chaos. Hear Him speaking to you, "Little girl, arise!" And don't be afraid. Reach out and take His hand and trust that you have a purpose in this world and that you do deserve the beautiful future God has planned for you. You are where you are for a reason, and although you can't see it yet, Christ has promised us life. He's not going to let you down.
Know of my prayers for each of you.
In Christ's love,
Mirjana
Want to share this quote with a friend? On your smart phone: press, save and share.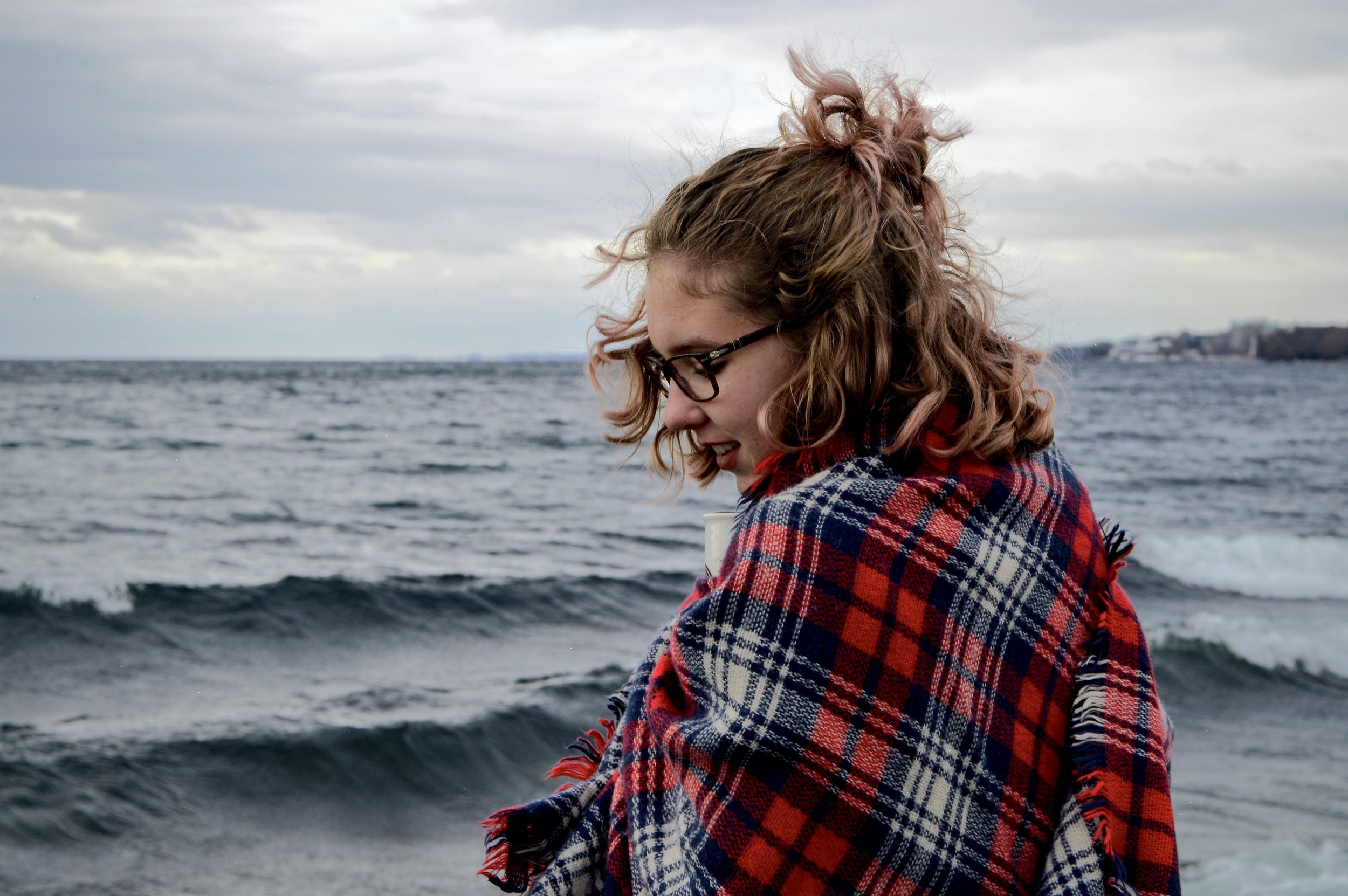 Hi! I'm Mirjana, I'm 21, and I'm the founder of The Catholic Millennial. I grew up in Ontario and am almost finished my bachelor's of English at Queen's University. I love used bookstores, coffee, and living by the lake- praise Jesus that I get to delight in all these things at this point in my life! After graduation I'll be pursuing my degree in Education, but after that only God knows! He hasn't let me down yet, so I know my future is safe with Him.